In today's world, where the number of break-ins and thefts is increasing month by month, it becomes increasingly important to ensure the safety of our valuable items and documents. Burglars constantly improve their methods, so if you want to protect your valuables, it is necessary to invest in effective solutions that will secure them. One of the most reliable tools for protecting valuable items is burglar-resistant safes.
Many people, before making a purchase, not only need advice but also want to see the product 'in person,' touch it, and make a decision based on that. We have met the expectations of our customers, and (in addition to the main showroom located in Warsaw), since February 2023, there has been a small showroom in Rzeszów with various models of burglar-resistant safes on display.
Let's take a closer look at the topic of safes in Rzeszów, their types, advantages, and how to choose the right model for your needs.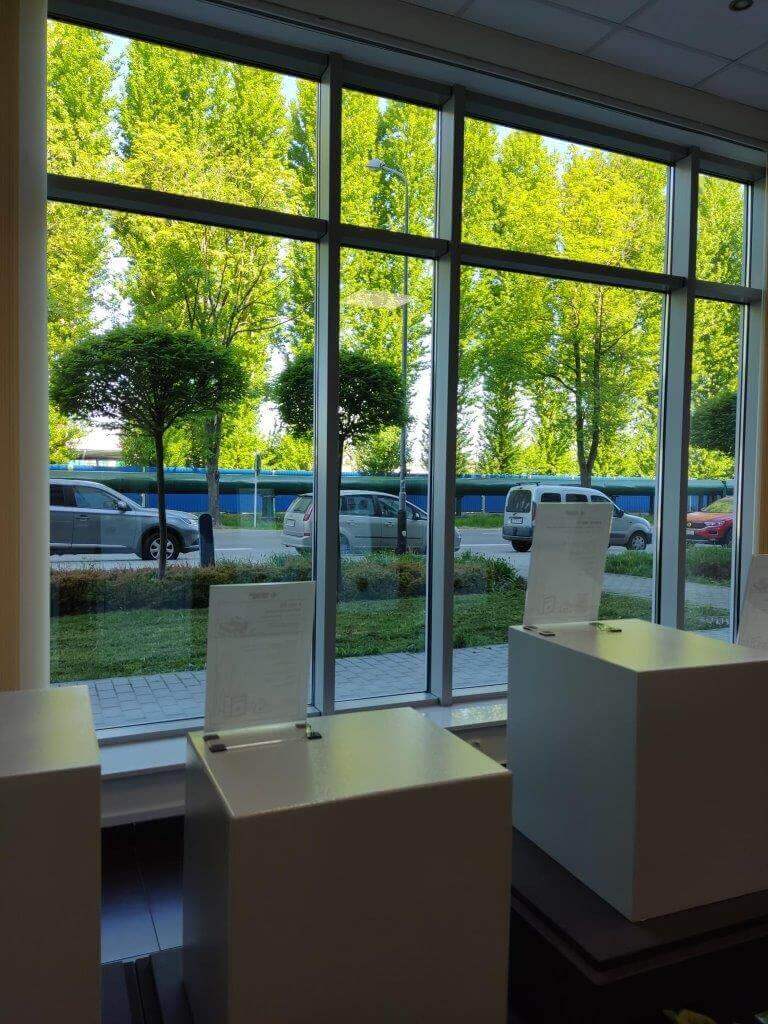 Why Invest in Burglar-Resistant Safes and Metal Cabinets?
Valuable items are essentially everywhere - whether we are talking about private valuables kept at home or in apartments, or about valuables and important documents kept in companies and institutions. It is worth ensuring their proper protection against unauthorized access or theft. What does owning a safe give us?
Safety and peace of mind: This is the basic and most important answer to the question: 'Why invest in a safe?' Break-ins into our home, company, or office are always a difficult situation and a traumatic experience. By investing in a burglar-resistant safe, we protect our valuable items from loss and gain a sense of security.

Protection of important documents: With certified burglar-resistant safes, you can store important documents such as notarial deeds, contracts, or certificates, effectively protecting them from destruction and unauthorized access.

Securing valuables: If you have jewelry, coins, works of art, or other valuables and collections, a burglar-resistant safe is an excellent place to secure and store them.

Insurance requirement: If you plan to insure the contents of the safe, insurers may require the possession of a burglar-resistant safe with a specific security class to provide insurance for the valuable items stored inside.
Categories of Burglar-Resistant Safes
In our offer, there are many different types of burglar-resistant safes with various levels of security and functionalities. Here are a few popular groups of safes:
Wall or floor safes - these are the most discreet models (hidden), i.e., not visible at first glance and harder to find compared to freestanding safes. They are mounted in the wall or floor.

Furniture safes - these are models with a lighter construction and lower weight, making it possible to place them on a shelf without the risk of it breaking.

Gun safes - individuals owning firearms should invest in a gun safe, which ensures the secure storage of weapons and ammunition, preventing unauthorized access to the arsenal. The storage of firearms in Poland is legally regulated – firearms must be stored in Rzeszów safes with a security class of at least S1.

Freestanding burglar-resistant safes - these are models characterized by a specific construction and substantial weight.

Deposit and cash safes - a specific group of products designed for places where cash transactions take place: primarily recommended for stores, restaurants, and public utility facilities.

Fireproof document cabinets - usually, these are products with larger dimensions that can accommodate several to dozens of folders. They are needed wherever many documents are stored in physical form (archives, large enterprises).

Premium safes - exclusive, fully personalized products. We 'tailor' such a safe to measure, individually for the customer, taking into account their needs and expectations.
Depending on your needs and preferences, you will definitely find something that meets your expectations in the safe showroom in Rzeszów. Our safes are available in the store for viewing. Some models are made to order with convenient delivery to the building or with the service of lifting and installation.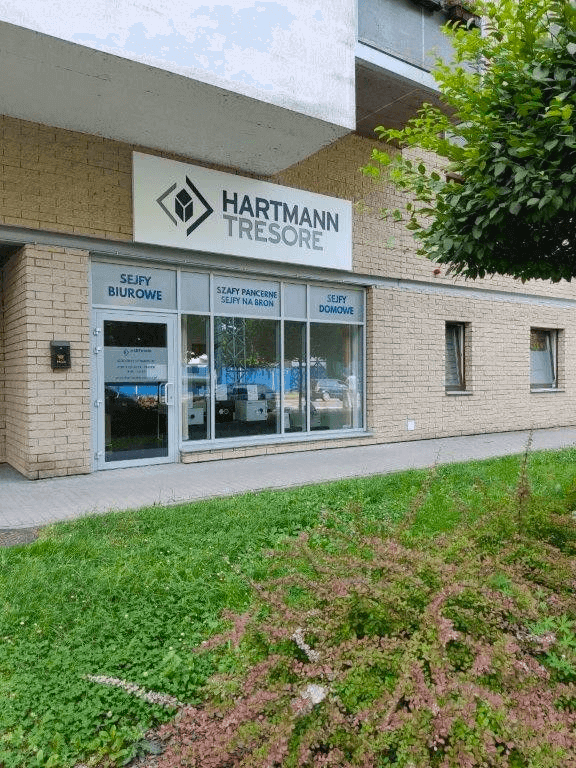 Characteristics of Burglar-Resistant Safes
Before purchasing a specific safe, it is good to pay attention to the following characteristics – this way, you will ensure whether the particular model meets your expectations. What are these characteristics?
Security level: safes are tested for their security level. Pay attention to classifications, such as the European standard EN 1143-1, which determines the security levels of burglar-resistant safes.

Type of lock: safes can be equipped with different types of locks, including electronic, mechanical with a key, or biometric (fingerprint-operated) locks.

Wall thickness: it affects its resistance to break-ins. Thicker walls require more time to breach, making it more difficult to access the contents.

Additional features: some burglar-resistant safes have additional features such as fire resistance or alarm systems.

Capacity: consider how many items you plan to deposit in the safe. Make sure the chosen model has the appropriate capacity.

Installation: think about where the safe will be placed. Some safes in Rzeszów can be wall-mounted, installed in the floor, or integrated into furniture.
What should I consider when choosing a safe for private use?
Find out more
Consult a specialist to choose the right safe
+48 22 850 4045 or leave a contact
Fireproof Safes – What Are They?
These are products that, in addition to protection against burglary, provide fire resistance confirmed by certificates issued by the Institute of Precision Mechanics or another accredited research institute in the European Union. Fireproof safes in Rzeszów are available in different burglary resistance classes. As for fire resistance time, they are most often safes with fire resistance for 30, 60, or 120 minutes.
Advantages of Burglar-Resistant Safes
Safety first! The biggest advantage of burglar-resistant safes is, of course, their ability to protect valuable items from theft and unauthorized access.

Privacy and discretion: Safes allow you to maintain privacy and discretion when storing documents or items that are not intended to be viewed by unauthorized persons.

Protection against other threats: Some burglar-resistant safes are also fire-resistant, which further increases the level of protection against damage to valuable items.
How to Choose the Right Burglar-Resistant Safe?
Choosing the right burglar-resistant safe (and remember, this is a purchase for years) can be challenging, but a few key factors can help you make the right decision:
Determine your needs: first and foremost, consider what you want to store in the safe. Are they documents, jewelry, firearms, or other valuable items? This will help determine the appropriate capacity and type of safe.

Determine the security level: if you have many valuable items, it is worth investing in a safe with a higher security level. Pay attention to safety standards and classifications.

Decide on the type of lock: the choice of lock type depends on your preferences and convenience; for example, electronic locks provide quick access, while key locks do not rely on electronic components.

Consider additional features: if you have concerns about fire or flooding, consider a fireproof model. If you want additional protection, check out safes in Rzeszów with alarm systems.

Find the right size and location: make sure the chosen safe fits in the intended location. Measure the available space and select the right size.
Summary
Burglar-resistant safes in Rzeszów are indispensable tools for securing valuable items and documents against theft and other threats. The choice of the right safe depends on your needs, security level, and additional features that may be important to you. Whether you need a safe for storing jewelry, documents, or firearms, investing in a burglar-resistant safe is an investment in your own security and peace of mind.
Remember that choosing a safe is a long-term investment, so think carefully about your needs and consider all the features and functions of the selected model. This way, you can enjoy peace of mind, knowing that your valuable items are protected from unauthorized access.
Hartmann Tresore safes – trusted for 150 years
HARTMANN TRESORE stands for top quality safes for the private and the business sector.
In order to professionally secure your valuable and important items and data we offer:
Matching safes
Security package
More about the company