Security in business
Cabinets for lithium and lithium-ion batteries
With advancing technological development, we are increasingly surrounded by electrically powered devices. Popular devices in our immediate environment include smartphones, laptops, drones, screwdrivers, gardening tools, industrial tools, even kitchen tools. While batteries are not much of a problem in the home, in industry or business it is increasingly common that we are forced to store more of them, and this leads to the risk of fire or even explosion. How to help store lithium batteries? The best solution will be dedicated battery cabinets, in which it will be safe to store flammable devices.
More about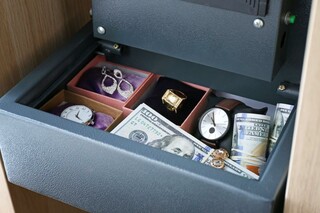 Security at home
Home safe – what to look for when choosing one?
If you want to ensure security and responsibly store valuables, jewelry or important documents at home, then this article is for you. Home safes are a vast and little-talked-about category, in which you will find a wide range of devices with varying features and characteristics. Let's take a look together at the basic information that will help you decide which model to choose.
More about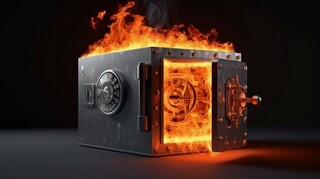 Security at home
Fireproof safe – which one to choose?
If you are looking for a safe in which you plan to store valuables (some jewellery, gold, etc.), cash or documents, it is worth looking at fireproof safes. These are products that, in addition to protection against burglary, provide fire resistance confirmed by certificates issued by the Institute of Precision Mechanics or another EU-accredited research institute. Let's take a look at what options you have to choose from.
More about